for 6 people
ground floor with terrace
This 85 m² large apartment is ideal for 6 people. It lies on the ground floor and has its own terrace. The apartment features three double rooms with shower and toilet and a kitchen-living room with fully fitted kitchen, comfortable sitting area and an additional single bed.
Further features:
⁄  4 flat TV sets with cable television
⁄  free WiFi Internet
⁄  hair dryer, towel dryer
⁄  bed linen, towels and dishtowels
⁄  safe in the room
⁄  a maximum of 2 car parking space (in the garage or in front of the house)
The kitchen features:
⁄  four-zone hob (ceran stove)
⁄  microwave/grill
⁄  dishwasher, fridge with freezer compartment
⁄  filter coffee machine, electric kettle, toaster
⁄  dishes, cutlery and glasses
Winter prices 2021 / 2022
PERIOD
PRICE PER AP./DAY
Winteropening
24.11.21 – 28.11.21
€ 481,-

Ski-Start
28.11.21 – 18.12.21
€ 330,-
Christmas
18.12.21 – 25.12.21
€ 380,-
Ski-Magic 1
25.12.21 – 8.1.22
€ 481,-

Ski-Classic | Powder
8.1.22 – 22.1.22
€ 360,-
Ski-Magic 2
22.1.22 – 2.4.22
€ 481,-
Ski Firn | Easter
2.4.22 – 27.4.22
€ 345,-
Top of the mountain winter closing
27.4.22 – 2.5.22
€ 481,-
PERIOD
PRICE PER AP./DAY
#feelACTIV
24.6.22 – 18.9.22
Feel free to contact us. We will be happy to make you a suitable offer.

Booking information
The prices quoted are in Euro and per apartment and day not including the visitor's tax of € 2,50 per person and night (for visitors of 15 years and older). The prices are for a minimum stay of 5 nights. For stays of less than 5 nights you have to pay a surcharge.
For the final cleaning of the apartments we charge a cleaning-fee of € 75,00 for top 4, 5, 7 and 8, € 95,00 for top 3 and 9, as well as € 100,00 for top 1 and 6, which has to be paid once.
Payment:
For each payment we request a deposit payable via credit card or bank transfer. Your reservation is only valid after we have received the down payment.
Bank: Volksbank Tirol AG
Account holder: Silke Walser
IBAN: AT064239000520001885
BIC/SWIFT-Code: VBOEATWWINN
We accept the following means of payment.
For payments via credit card, you need the four-digit pin code (personal ID) of your credit card.
Pets are not allowed in our apartments.
Prices and offers are subject to change. No liability is accepted for errors and misprints.
Check-in and check-out
On the day of arrival, you can check in at 3 p.m. At the day of departure, we beg you to vacate the apartment and the parking spaces by 9:30 a.m. If you intend to arrive after 7 p.m., please inform us via email or telephone about your intended time of arrival +43 5444 5185. Thank you.
If case of late arrivals or early departures, we have to charge the full price without discount.
We ask for your understanding that your booking is not transferable to other people. Sublease is not allowed.
Covid-certificate (1G = been vaccinated or 2G = recovered)
For check-in at Davo Lais and to use the cable cars and restaurants you will need one of the following documents:
1G | been vaccinated against COVID-19
Please show us proof of your received vaccinations against Covid-19 (complete immunisation with a vaccine approved by the European Medicines Agency (EMA); note immunisation duration; not more than 270 (from Feb. 1st 180) days ago).
Proof by means of a digital Covid vaccination certificate (EU-compliant "green passport") or vaccination passport or vaccination card.
Valid vaccines: Vaxzevria (Astra Zeneca), COVID-19-Vaccine Janssen (Johnson&Johnson), Comirnaty (BioNTech/Pfizer), Spikevax (Moderna)
---
2G | recovered from COVID-19
Please show us a medical confirmation (proof of recovery) of an infection with SARS-CoV-2 survived in the last 6 months.
Please note: Evidence of neutralising antibodies does not count as 2G evidence.
---
Exceptional rules for cildren
Children up to 12 years of age do not need proof of a low epidemiological risk (no 2G-proof, no PCR-proof) for accommodation, restaurants, sports facilities, leisure facilities, ski lifts or at events.
Children from 12 to the end of compulsory schooling (children who were born before September 1st, 2006 are finished with compulsory schooling) require appropriate evidence of a low epidemiological risk:

For school children, a VALID (holiday) ninja pass is equivalent to 2G proof.
Children traveling to Austria need a PCR test at least twice a week. These are therefore considered 2G evidence.
When entering the country, a negative PCR-test is required.

After the end of compulsory schooling, the 2G obligation applies to children when entering accommodation, restaurants, sports facilities, leisure facilities, ski lifts or at events.
Ski passes (VIP ski passes)
The hotel ski pass service allows you to purchase the ski pass for the Silvretta Arena at the reception desk of the Davo Lais – of course, for the price of the Silvrettaseilbahn AG.
Ski-/ boots storage | skirental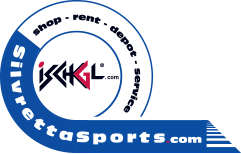 SKIRENTAL
/ -10% discount on all rental prices for online booking (BOOK ONLINE NOW)
/ storage for borrowed items of SilvrettaSports free of charge
Further information: www.silvrettasports.com
SKI-/ BOOTS STORAGE
Silvrettasports offers you depots right at the valley stations of the cable ways and a staffed depot at the mountain, right at the Idalp. The modern heated storage closets can accommodate up to two pairs of skis and boots / snowboard, as well as two helmets.
For further information see here: SKISTORAGE
Ski school
The ski school Ischgl is one of the most tradition-steeped ski schools in the Tyrolean Alps. In this superb ski area the snow sports academy provides endless fun skiing for young and old alike.
The private skiing instructor, a well-trained guide, is your perfect partner for a wonderful day on the slopes. Private skiing instructors cannot only help you perfect your style. They can give you insider tips on the skiing area. For further information see www.skischule-ischgl.at.
Cancellation
Updated cancellation conditions for the winter season 21/22
Due to the current worldwide special situation, we have adjusted our cancellation conditions for the winter season 21/22. Please understand that we only accept cancellations in writing (on paper or digitally via e-mail).
/  Direct bookings can be rebooked for the winter season 22/23 free of charge up to 45 days before your planned arrival date. We keep your deposit and credit it to you for your next stay with us at Davo Lais.
/ In the event of a cancellation from 45 days to 7 days before the day of arrival, we will charge 70% of the total package price.
/ For cancellations made during the last 7 days before the planned arrival date, 90% of the total price is to be paid as cancellation fees.
/ In the event of no show or early departure, we will charge the entire booked arrangement price. If fewer than the booked number of people arrive, the full apartment price will be charged.
---
We offer you the possibility of postponing your stay free of charge if one of the following reasons applies within 7 days of your planned arrival:
/ if skiing in Ischgl is – by official order – prohibited
/ if the catering trade in Ischgl is – by official order – closed
/ if, despite complete immunisation (1G) or recovery (2G), it is not possible for you to travel to Ischgl due to travel bans
/ if Ischgl or Paznaun is classified as a high-risk area.
We keep already made down payments and credit them to you for your next stay with us at Davo Lais.
---
The above cancellation policy applies to direct bookings via Appartement Davo Lais, our website or www.ischgl.com. For all other online booking channels, the respective cancellation conditions specified at the time of booking apply.
Otherwise the general Austrian terms and conditions for the hotel industry (AGBH 2006) apply. The place of jurisdiction is Landeck in Tyrol.
Travel cancellation insurance
To ensure that your vacation is as stress-free as possible, we recommend that you take out travel cancellation insurance with the European travel insurance. (ETI)
---
Cancellation coverage also in case of Covid 19 disease despite pandemic status.
For all existing and newly concluded insurance contracts with cancellation protection, ETI do not apply the pandemic exclusion for cancellation and trip interruption contained in the ETI-terms and conditions until further notice.
To this extent, ETI provide cover in the event that you, as the insured customer, are unable to commence the trip or have to interrupt it,
because you suffer from COVID-19 symptoms,
because you have been found to have an elevated temperature measured, even if a later test result is negative,
because you were tested positive for COVID-19 without showing symptoms,
because a close relative or a person living in the same household has contracted or tested positive for COVID-19 and therefore your urgent presence is required or you must therefore be quarantined.
because you are quarantined as a Category-I contact person (K1) by means of an official segregation order
because you had a Category-I contact as a vaccinated or recovered person and therefore receive an official traffic restriction notice as a K2-contact person.
However, there is no cancellation protection,
if you cannot or do not want to start the travel because you are worried about an infection due to the increasing number of cases at your holiday destination,
if you cannot or do not want to start the travel because you are classified as a risk patient.
As before, ETI-premiums do not differentiate between risk patients and non-risk patients, and, as before, ETI does not introduce any age limits.
Adresse
Familie Silke Walser
Pischweg 5
6561 Ischgl
Austria
Kontakt
phone: +43 5444 5185
mob.: +43 664 5461832
fax: +43 5444 5185 10
email: info@davo-lais.at